Xero Accounting Software
---
Like to use Xero? We are a Xero accounting software certified partner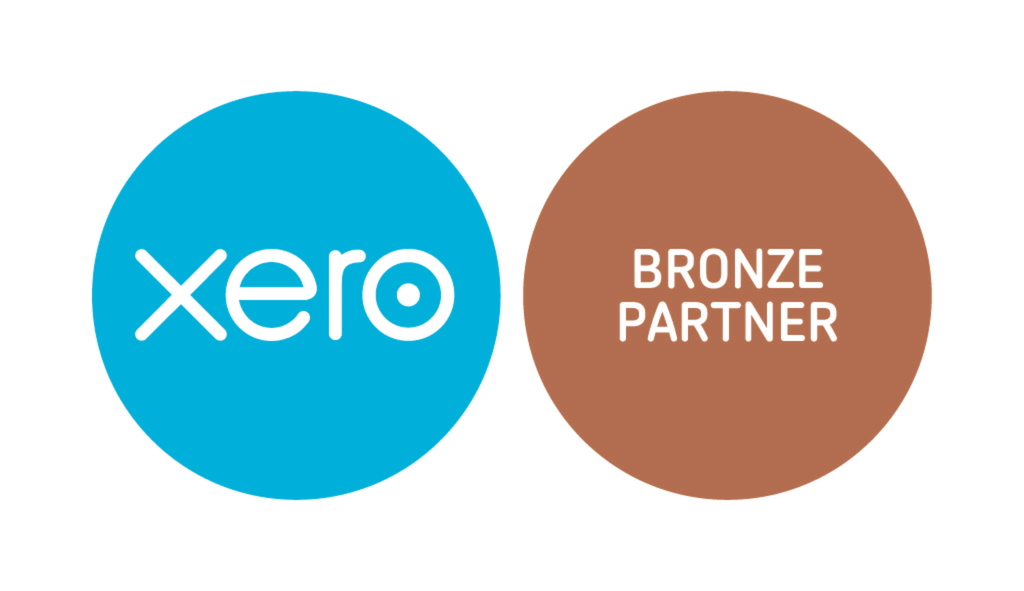 Xero accounting software
Xero is small business accounting software that runs in the cloud. This means all your financial data is stored online – so you can access it anywhere, any time, from any device with an internet connection.
The Xero accounting application was designed specifically for small businesses. It's easy to use and will save you incredible amounts of time, transforming the way you run your business. Small businesses actually say they find using Xero fun!
Why choose us?
We know Xero back-to-front. Our expert team can help you with any aspect of Xero accounting, ensuring that you get the best out of the system for your business.
We have over 10 years' experience working with our clients to increase their business prosperity. Xero is an excellent online accounting platform that enables us to work with our clients in real-time and show them key financial information that helps them on a day-to-day basis in their business.


What our clients say:
"If you want fast efficient and easy to understand annual accounts then I recommend Stephen Larson. I am so pleased with my accounts that even I understand ( as complete novice ) I would recommend Stephen Larson to any one looking for value for money accounting services [sic]"

David M. - Small Business Owner


"Stephen and his team are fantastic. If I need any assistance I just give them a friendly email or call and they are their to assist me. Thank you all so much for your guidance and services."

William M. - Entrepreneur


"I am very happy with the service I receive from Stephen Larsen and Co. I would have no hesitation in recommending them to others."

David R. - Self Employed
FAQs
Q: Can I have a Free Trial of Xero?
A: Yes you can have a Free 30 day Trial of Xero to find out if it will suit your business.
Q: How much does Xero cost?
A: The most common plan costs $55 + GST per month. If you want to have payroll this will cost an extra $15 + GST per month for up to 6 employees.
Q: Can you do our GST Returns for us?
A: Yes we can. Xero enables us to log-in and check your data to make sure it is correct. We can then file your GST Return to IRD correctly and on-time to give you peace of mind your tax obligations are being met correctly.

Q: Can Xero do my invoicing?
A: Yes it can. Xero is brilliant for online invoicing. You can email your customers their invoices quickly and easily to help you get paid faster and on-time.
Q: Can you help me to get my Xero set-up?
A: Sure can! Give us a call and we're only to happy to help. And we're still here to help you with any ongoing assistance or training you may need.
Q: Is Xero easy to use?
A: Yes we think it is. It's a bit different to traditional accounting systems but once you've had a bit of training we believe you'll love it.
Q: What is the main advantage of Xero?
A: The big advantage is that is keeps excellent records of your business transactions. So you don't need to worry about losing bank statements and sales invoices etc. And with daily bank feeds you can easily reconcile you bank account every day. You can do your invoicing and wages etc all online in the same system. Also we can assist you by logging in and giving you a guiding hand all the way.
Q: I come from outside the area, do we have to have a face-to-face meeting?
A: No you don't. We are more than happy to communicate with you via email, phone or post – whatever works best for you. We service clients New Zealand wide. With cloud technology your location is no longer a problem.

Cloud accounting
Cloud-based accounting systems like Xero run in real-time, which means your data is always up-to-date. There's only one version of it, so you can connect from the office, at home or on-the-go – no more being tied to your desktop!
Collaborate online
Xero uniquely provides a single platform where small businesses and their advisors can collaborate easily online. You can choose who you want to give access to your financial data, then log in and look at the same figures at the same time, without any complicated processes.
Xero works with hundreds of Add-on apps
Xero integrates with a large network of Add-on applications to help you manage all aspects of your business. These include point of sale, time tracking, inventory management, invoicing and job systems plus a wide range of other specialised software.
Try Xero for free
If you'd like to revolutionise the way your business does accounting, Stephen Larsen and Co can help you set up a free trial of Xero. If you do decide to sign up, you'll only pay a small, monthly, pay-as-you-go subscription fee. There are no contracts or setup costs and you can easily upgrade or downgrade your package at any time. To find out why small businesses all over the world love doing their accounting online with Xero, contact us today