Accounting Software
---
Accounting Software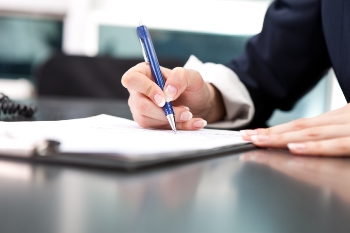 We can assist you with choosing an Accounting Software option for your business. We can then help you with implementing the software in your business. After that we provide ongoing support to ensure your systems are maintained accurately and correctly.
We recommend Xero for small businesses. Click here to see how we can help you with Xero.
Why choose us?
We know Small Business inside out. Our team can help you get the best outcome and make sure you pay the correct amount of tax or claim the refund you may be entitled to.
We have over 10 years' experience and know all the ins and outs of what you can and can't do. We file your tax returns with the IRD and handle every aspect to give you total peace of mind.
We are small enough to care and yet big enough to handle your tax and accountancy matters. We prefer to listen and learn your way of doing things rather than trying to impose some fancy methods that are difficult to get your head around.

What our clients say:
"We have used Stephen Larsen and Co as our Accountant for 10 years now and have found them to be an increasingly valuable professional service provider to our growing business."

Brent H. - Business Owner

"We have found Stephen Larsen and Co to be very professional and approachable as our accountants. I have rung many times with questions and they are always helpful and prompt with their reply. I would happily refer other business to them."

Wendy M. - Shareholder

"We shopped around for an accountant several years ago because we were unhappy with the company we dealt with previously. We have had nothing but excellent service from you, tax return time has never been easier. Thank you."

Caroline J. - Business Partner

"Stephen Larsen and Co's care for our business is shown by their frank appraisals, focus on the relevant issues and positive advice. "

Aaron C. - Business Partner
FAQs
Q: What services do you provide?
A: We can do your GST Returns, PAYE Returns, FBT Returns, Annual Accounts and Income Tax Returns for you.
Q: Do you care if I bring my records in to you in a shoe box?
A: Of course not, bring them in however you want - we work with you.
Q: Are you a Xero partner?
A: Yes, we are a bronze Xero partner and we have many clients who use Xero to keep their financial records and we are very familiar with how Xero works.
Q: Do you work with MYOB or BankLink?
A: Yes, we use both MYOB and BankLink - they are aboth great accounting systems which we can work with in managing your Accountancy and Taxation matters. We are MYOB Certified Consultants.
Q: I come from out of the area, do we have to have a face-to-face meeting?
A: No, we don't have to have to have a face to face meeting. We are more than happy to comunicate with you via email, phone or post - whatever works best for you. We service small business clients New Zealand wide.
Q: Can I book an appointment?
A: Yes you can, and we recommend that you do this. Call our Palmerston North office on (06) 357 7011 or our Wellington office on (04) 232 4122 and we can arrange an interview time that suits you. Or click here to book an appointment on-line.