News
Finance ministers and business leaders from across the APEC region have connected to discuss the ongoing response to COVID-19. The Informal Ministerial Meeting with Asia-Pacific Economic Cooperation Business Advisory Council (ABAC) business leaders was hosted by the New Zealand Minister of Finance and Deputy Prime Minister Grant Robertson, who is Chair of the APEC Finance Ministers' Process for 2021. "Partnerships between government, ...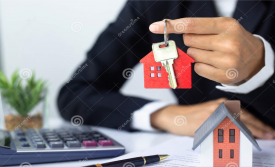 Know the bright line test  The last National Government introduced a so-called "bright line test" for people who sold residential property after owning it for only a short time. They said the property had to be owned for two years or the profit would be taxable. The last Labour Government increased this to five years, and increased it again – to 10 ...
On 23 March, the Government announced that deductions for interest expenses on rental properties will be restricted from 1 October 2021. The Ministers of Finance and Revenue today released a public consultation document seeking feedback on a range of design issues for implementing that proposal, including: Interest on a mortgage on a residential investment property (acquired before 27 March 2021) will ...